FREE 1 Year Subscription To MUSCLE & FITNESS Magazine with PaPa's Cents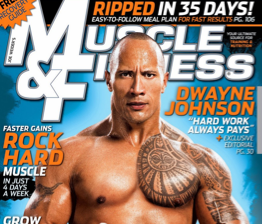 Score A FREE 1 Year Subscrption To Muscle & Fitmess Magazine When You Go >>>HERE<<< and Fill in your shipping information and a super short questionare.
Please allow 8-10 weeks for the arrival of the first of this AWESOME FREEbie
.
.
Sign Up To Follow PaPa's FREEbies As They Go Live.
If you like this post please share it and follow PaPa's Cents.
.
This post may contain affiliation links.